Cannabis Compliance Software
For Marijuana Businesses
Our technology platform makes growing, manufacturing and distributing cannabis simpler.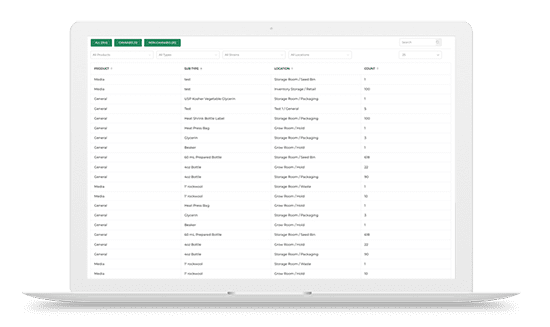 Cannabis Compliance Software Platform
With Nugistics, you get a powerful, cloud-based platform that tracks your cannabis from seed to sale.
Whether you need to track inventory, automate processes or generate reports, our all-in-one solution manages it all, so you can meet regulations and grow your business.
We provide our customers with advanced features and the most robust security to help them stay compliant with shifting regulatory environments.
See How We Can Help Today
Our cloud-based software platform streamlines the cannabis business process—and grows with you as you evolve your business, from compliance to sales.

Cultivation
With our software, grow operators can track their plants, manage their inventory, and sell their harvest.
From the 100 plant crafter to the 20,000 + industry leader, Nugistics is a fully realized cultivation software capable of supporting a grower from in the dirt to out the door.

Manufacturing
With our software, manufacturers can track inventory, run reports, and analyze business data.
By simplifying the data entry process and reducing errors in production, bakers, chemists, and infusion specialists can focus on their craft.