The LA times referred to seed to sale software as "the future of pot production". This, however, couldn't be further from the truth. The reality is this technology is already here.
It represents the new frontier in cutting-edge tracking techniques and has revolutionized how businesses get a handle on every level of the cannabis supply chain. There are remarkable benefits for consumers, producers, and government regulatory agencies throughout the cannabis industry. .
With so many systems to choose from, many small businesses are overwhelmed by the technologies available in the market today. Picking the wrong one could hold a company back from reaching its full potential, effectively limiting any expansion goals an organization may have in the future. Nonetheless, with the right dispensary software, businesses can benefit from bigger returns on their investment.
The question is how do you choose the best platform for your business? This guide explores 7 tips to choose the best seed to sale software in 2019.
1. Determine the Needs of Your Business
Before you head over to the marketplace to look for the ideal system, you first need to identify the existing information technology systems you have in place. Make a list of them and indicate the function of each.
Good seed to sale tracking software should be able to integrate all the existing IT systems into a single framework. For instance, suppose that your cannabis business has a cultivation tracking system, an inventory management system, a warehouse control system, and a sales and accounting system. Try to find all-encompassing sale-to-seed management software that can manage all these different processes to eliminate redundancy by having one system that supports all the end-to-end functions you need to operate the business.
Consult with your employees and managers since they are the people that interact directly with the system daily. They'll help you identify any marijuana production inefficiencies or existing bottlenecks that the current systems you have in place don't address.
2. Consider the Potential Impact of Different Technologies When Choosing the Best Seed to Sale Software
Once you successfully identify all your business' IT needs and have a comprehensive list of requirements to boot, you need to consider the potential impact a new system will have on your company. You are likely looking for a seed to sale system to increase efficiency in your business processes.
It's also likely that you want to reduce the operational costs associated with the production and distribution process. You might even want a system that increases your revenue. If you're looking to scale, find a system that supports your expansion goals.
Before you get there, though, you need to think about the resource commitment required to adopt and implement a new platform. It might require you to change business processes, alter workflow designs, and migrate data from each of the existing systems into the new one.
It may be a tedious process at first but, it is a necessary part of the bigger picture if you want to run your cannabis business efficiently.
3. Get as Much Information as You Can on Available Technologies
A crucial step in choosing the best seed to sale software involves discussing it with people who have previous experience with these software solutions. Members of your team or any consultants you bring on board can be a valuable asset in this regard.
You'll be surprised to learn the things they can share with you concerning the different systems that they've come across in the course of their careers. The internet is also a great tool for research on available technologies in the market today.
Read as much information as you can on the specific cannabis tracking product you need for your business. Explore different vendor websites and do a side-by-side comparison of what features their respective systems have as well as their suitability for your marijuana company.
Look for product reviews to learn what real users of the software have to say about the vendor in question. That way, you can make an informed decision when picking the best seed-to-sale software solution for your company.
4. Meet with Different Software Vendors and Discuss Your Options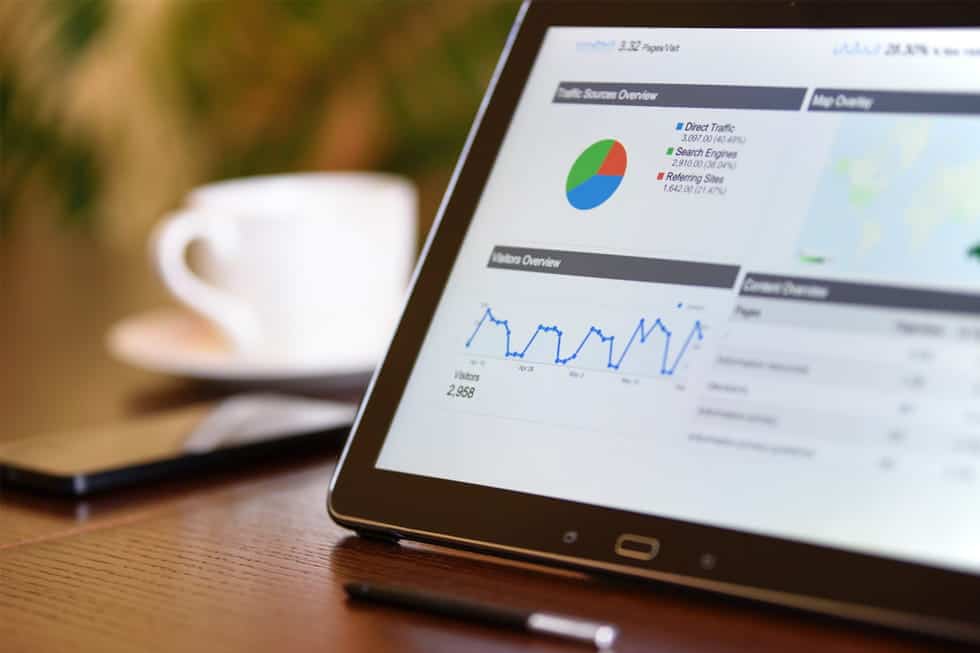 At this point, you probably have a general idea of the needs of your cannabis business and what type of solution you're looking for. That's the perfect opportunity to get in touch with different seed-to-sale system vendors and talk about their product.
Each vendor you talk to will likely tell you that they are the best in the business before rattling off a list of reasons why their solution is superior to their competitors. Remember, just because a particular vendor appears to check all the boxes on paper doesn't mean that their solution is right for your business. You need more information to go on.
Questions You Need to Ask Your Vendor
Here are a few questions you can ask to help you make the right decision for your cannabis company.
Can their seed-to-sale software integrate with your current business model?
Will it integrate with the existing systems you already have in place?
Do you have to replace your existing systems to implement the new solution?
Can it run on your existing hardware or do you have to upgrade?
How much will it all cost your company in terms of software, implementation, maintenance, training and tech support?
Is the solution scalable and vertically integrated? If so, what will the associated expansion costs look like?
What is the vendor's track record, as pertains to updating and making improvements to their system?
What regulatory compliance features does the solution come with?
What does the process of implementing their solution entail? Will it disrupt your normal day-to-day operations? If so, for how long?
How long will it take to have the seed-to-sale tracking system up and running?
How much training will your employees need before they can effectively utilize the new system?
What does training encompass?
Do they have any plans for their software solution? How far into the future are those plans?
Which other notable cannabis production and distribution companies have adopted their solution?
Because implementing a new system will take a financial toll on your business, you need to make sure that it is the right one. Doing your due diligence helps you achieve the highest ROI.
5. Pick a Customizable Solution
Despite doing proper due diligence, you'll still need more to go on before you can settle on a seed-to-sale solution. Implementing an ineffective solution is tantamount to flushing valuable dollars down the drain.
On the other hand, adopting the wrong one creates new problems rather than solving existing ones. For this reason, it's important to be aware that there's no one-size-fits-all seed-to-sale system.
Regardless of the one you pick, it has to be customized for your business. Here's what you need to think about when it comes to the customizability of the software you choose:
Is it user-friendly?
Does it solve the company's problem in its entirety?
How do the current users of the system feel about it?
Which vendor appears to be innovating at the same pace as the industry?
What is involved in the implementation process?
Can it effectively integrate with any existing systems your company has?
6. Talk to Companies That Have Adopted a Particular Seed to Sale Solution
If you know other cannabis businesses that have adopted a similar model to yours and are using seed-to-sale software for their organization, it doesn't hurt to reach out to them and ask for information.
Ask them what technology they're using and whether or not it works for them. Here are some additional questions you can ask to ensure that you're getting the best solution available:
On a scale of 1-10, how happy are they with the seed-to-sale system they're currently using?
How quickly did the vendor implement the system? Did they experience any delays? If so why?
How engaged has the vendor been since the system was adopted? Did they require any substantial tech support?
How quickly does the vendor respond to support requests?
Does the system sufficiently incorporate any state medical cannabis regulations?
What aspects of the system do they feel could do with a bit of improvement?
In hindsight, if they had to choose to work with the vendor in question, would they pick their solution? If not, why?
Do they recommend the solution they implemented? If not, which one would they advise you to go with?
It's not enough to take your vendor's word for everything. Talking to other business owners who have implemented a particular solution gives you a realistic picture of how effective the software will be for your company.
7. Consider the Platform You Want
When choosing from the world's leading seed-to-sale software, you need to think about the type of platform you want to implement. There are generally three types of solutions available in the market today for you to choose from: local, cloud, or hybrid.
Each has its own set of benefits and limitations depending on which side of the fence you're sitting on. For instance, implementing a local solution will give you a higher level of control and autonomy than its cloud counterpart.
However, you will need quite a substantial upfront investment before you can get it done. Cloud solutions, on the other hand, need a high level of compatibility testing before data can be migrated from legacy systems. Hybrid systems offer you the best of both worlds.
Select a Solution That's Right for Your Business
Choosing the best seed to sale software for your business isn't a decision you should take lightly. Don't choose a solution based on what your competition is doing.
You shouldn't base it on a brand name either. You need to consider a system that meets the unique business needs of your cannabis dispensary. It must have a tangible competitive advantage over the other solutions available in the market. Use the tips in this guide to turn your cannabis business into a success.
Are you ready to take your cannabis business to the next level? Read about these 5 facts about marijuana growing software you need to know about.
[/et_pb_text][/et_pb_column][/et_pb_row][/et_pb_section]