According to a recent report by Arcview Market Research, a whopping $46 billion in black market marijuana sales is generated every year across the US and Canada. This constitutes 87 percent of all cannabis sales in North America.
To provide some context, wine sales totaled $38 billion in the same period which is a pretty astounding figure. If you're a cannabis business owner, these statistics should be of great concern to you. Without the proper seed to sale tracking software in place, there's a good chance that a huge chunk of your monthly revenue is falling through the cracks.
So, what should you look for in the best cannabis software for seed-to-sale tracking? How can it help your business flourish? This post delves into answering these questions in depth.
What Is Seed to Sale Tracking
If you're new to the technology side of running a successful marijuana business, you're probably wondering what all the seed-to-sale hullabaloo is about. Well, it is essentially an inventory management system that tracks the cultivation, processing, and sale of medical cannabis from the moment a seed is embedded in the soil, to the moment it reaches the final consumer. In most cases, this is a patient with a physician's prescription.
These systems usually include a combination of plant and container labels, written records, and software. It is mandatory for all marijuana companies that all printed labels are approved by the state.
Tracking systems aren't limited to the plants only. They include all products that contain cannabis derivatives.
The system supports real-time monitoring by law enforcement authorities and regulatory entities. They use it to ensure every cannabis plant grown is used for its intended purpose.
Types of Seed to Sale Tracking Systems
Several companies have developed seed-to-sale tracking systems. While some companies base their software on tracking systems used by pharmaceutical companies, others build them from the ground up.
The latter is specifically designed for cannabis tracking. They provide a single comprehensive database that cultivators, processors, transporters, and retail dispensaries can use to record the timeline for all the medical cannabis that is produced. This can be traced up until the moment it is sold to the patients.
How Seed to Sale Tracking Systems Work
Seed-to-sale tracking systems are made of two components. There's the software part of it that handles the data processing bit of the operations and the physical part associated with the cannabis product itself. Here's an example to paint a better picture.
Every plant and container needs to have a physical label attached to it. The information displayed on each label contains a barcode or some other unique identifier that follows the progress of the plant through each stage in the supply chain.
Before a plant moves to the next stage in processing, the label is scanned and information is uploaded to the database.  Some of the best cannabis software for seed-to-sale tracking also has advanced features like biometric technology, using physical fingerprints to allow a limited number of users to access the system. It adds an extra layer of security that many systems lack.
Other software allows you to control crucial aspects of the production line. For instance, they integrate things like cultivator scales, testing results, and other key information that is specific to particular strains of cannabis.
These provide a mountain of information to business owners, regulatory entities, law enforcement authorities, and marijuana patients. The best part about it is that all this information is available to interested parties in real-time.
So, suppose you wanted to monitor each transaction in the system for every patient who purchases the product from any location in the US. This information is readily available for you anytime you need it.
Benefits of Using Top Cannabis Software for Seed to Sale Tracking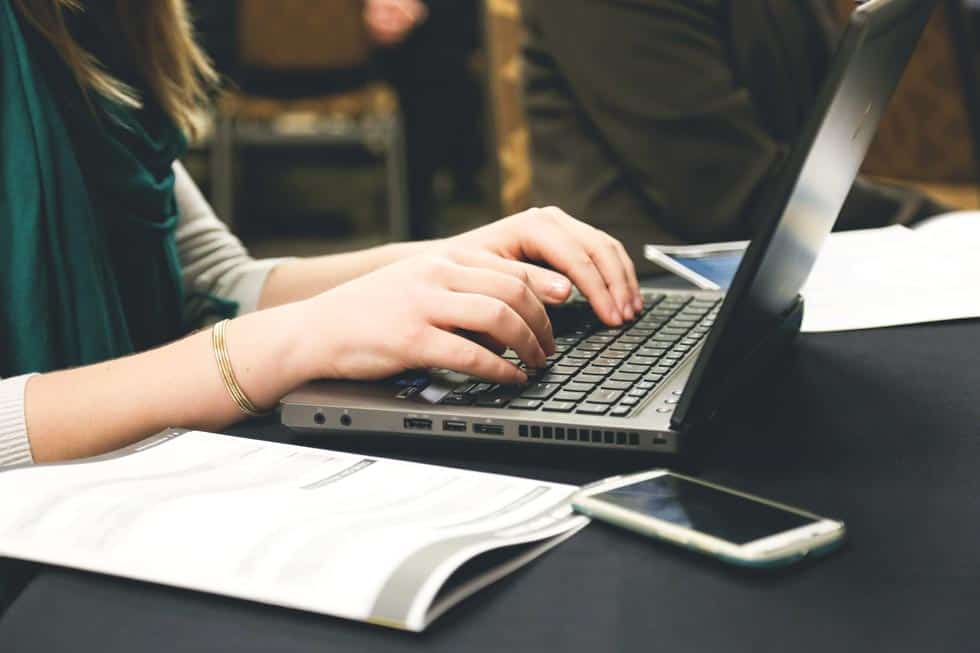 Most people think of seed-to-sale tracking software as benefiting state governments. Officials can view the history of cannabis products and keep tabs on where these products will end up. It takes the headache out of compliance monitoring but the benefits of these systems go beyond compliance. Cannabis companies also have a lot to gain from using them to streamline their business operations and compliance processes.
By doing this, most organizations report a marked reduction in operational costs and a larger ROI in a very short period. What's more, most tracking software comes with built-in features that help increase efficiency by optimizing the day-to-day business operations.
These advantages send positive ripples across the entire supply chain. Here's how it benefits the different cannabis stakeholders.
1. Cannabis Software Benefits for Cultivators
Marijuana cultivators can take advantage of real-time metrics in the tracking system to monitor harvest data and keep an accurate record of information associated with the growth process. This is critical in optimizing business operations among cannabis cultivators.
As a result, cultivators can accurately monitor clone potency and grow larger yields. Tracking systems also support the creation of custom workflows and the collection of data at multiple points during the cultivation process.
Some additional benefits of seed to sale tracking software that marijuana growers can reap include:
Cost and Process Analysis
Cultivators need to keep track of all the material inputs and nutrients used in the cannabis growth process. Having to manually calculate the cost per pound by strain or batch can be quite an uphill battle.
If that's not enough, having to then analyze this data to identify the most profitable strain or to pick out the processes that are eating into your margins requires superior analytical skills. That's where the best cannabis tracking software comes in.
They not only give you these analytics in a few clicks but also provide additional information you would otherwise never have access to. For instance, how much time your employees are spending on a particular task. That way, you are in a better position to identify key indicators in your business operations and find new ways to eliminate obstructions to improve processes.
Keeping Track of Cross-Breeds and Plant Genetics
If you hope to make any headway in the cannabis industry, your best bet would be to diversify your genetic portfolio. That's how you increase your market value against that of your competitors.
To do this effectively, cultivators need to keep track of the genetic history of each plant and any new hybrids they develop. Tracking systems are quite effective in doing this.
Product Quality Tracking
Picture this: You've identified a particular strain of cannabis that is resistant to most crop diseases. Additionally, based on the feedback you've received so far, patients seem to be responding quite well to it. Its demand is rapidly rising.
How can you ensure that you continue to produce cannabis products that match the same high quality? How will you keep track of every small detail required to keep your products consistent? How will you remember finite details like:
How much light exposure do they require?
What ratio of nutrients do you need to feed them and in what frequency?
How much water do they need?
In what temperature range do they thrive?
What pH and humidity level should you leverage?
Being able to replicate the exact set of conditions required to produce a high-quality product consistently is nearly impossible to do without reliable seed-to-sale tracking software. It would be able to keep track of those specific conditions to allow cultivators to produce the yield quality they desire time and again.
Materials Tracking
For most cultivators, tracking and monitoring the cost of raw materials used to produce each harvest plays an important role in maximizing profits. Whether some choose to do it at all is a different discussion altogether.
With the right tracking software, cultivators can streamline the costs associated with purchasing these raw materials. That way, they're able to optimize the amounts applied to the growing plants.
2. Processors and Manufacturers: How They Benefit from Cannabis Software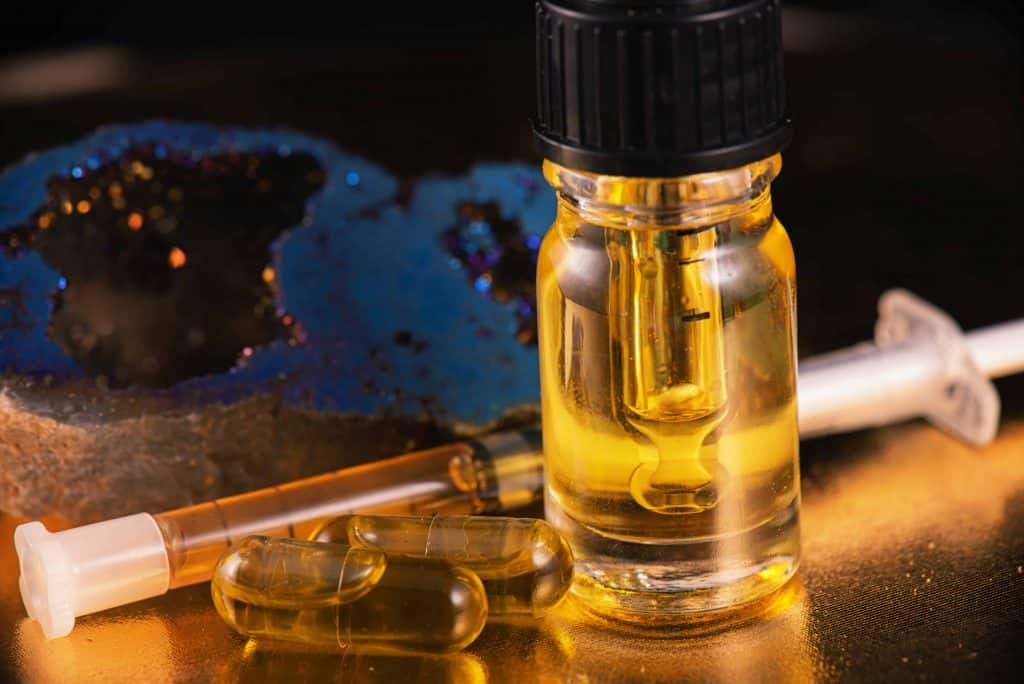 Processors and manufacturers use seed-to-sale tracking software for three major reasons. These are:
Compliance
Data tracking and analysis
Using insights to make process improvements
Once a particular batch of raw materials is ready for processing into edibles, oil, or some other form, you need robust tracking software to deal with this next phase. It should be able to handle the complex intricacies associated with the extraction process.
So, whether you have a one-step crude oil production process or a multi-step distillation process, good tracking software is designed to handle this. The processor or manufacturer would ideally start by recording all details about a particular cannabis product, assigning them a specific track-and-trace tag.
The system would consume the source tag and report the new state back to the system. All product transformations are logged for future reporting and data analysis.
Tagging entails labeling, recording expiration dates, potency results, inventory, and so on. All this information would be easily traceable in the system. So, for instance, if a product expired before it was bought by a patient, the system would automatically "lock" the product, therefore preventing it from being sold.
What's more, the system can be used to track and report transport manifests. It makes them available to both law enforcement and regulatory authorities in real-time. This makes it easy to prepare for regulatory reviews and spot areas in the business processes that need improvement.
3. Benefits of Tracking Software for Distributors
Sale-to-seed software also keeps track of inventory in real-time. That way, a distributor knows exactly where a particular cannabis package is at any given point.
A good system can take a single large source package from the manufacturer or processor and break it down into smaller quantities that are easier to sell. It supports granular tracking.
4. How Dispensaries and Retailers Benefit from Seed to Sale Cannabis Tracking Software
Seed-to-sale tracking systems have a myriad of benefits for medical marijuana dispensaries and adult-use retailers. Business owners can use transaction data input in the system to analyze trends in consumer behavior. This helps optimize their inventory and maximize profits.
It also takes away a lot of the donkey work that involves human data-entry. This means that the likelihood of human error is reduced substantially.
The system also helps them keep track of consumer purchase limits. Some even support online purchasing to make it easier for patients to get hold of the product safely and conveniently.
If that's not enough, retailers and dispensaries can set up automatic discounts and loyalty programs based on customizable preferences. To make it easier to monitor who your customers are, tracking software supports the creation of customer profiles. As a result, you can log all purchases made by a particular customer to optimize their experience. Some of the data you can use includes their purchase history, their unique product specifications, and any rewards they might be entitled to.
Businesses can also make use of the built-in customer relationship management (CRM) and email marketing tools in some of the best cannabis software for seed to sale tracking. That way, cannabis businesses can bump up customer satisfaction levels and increase the chances of repeat purchases in the future.
Unlock Your Business' Potential
Top cannabis software for seed to sale tracking not only helps businesses comply with the existing regulatory framework but also saves you time and money. It does all this by increasing operational efficiency throughout the supply chain.
Looking for the best seed to sale tracking software for your cannabis business? Read about how Nugistics can help.