Nugistics is a software solution for the cannabis industry that monitors and analyzes every step in the process of production, from seed to sale. Nugistics provides the legal cannabis industry with clear inventory controls, vital record keeping, and product traceability from end to end.
We provide you with a tool that allows you to track your inventory across all the stages of cultivation, from seedling to harvest.
End-to-End Cannabis Inventory Management
Nugistics offers solutions for cultivators of all sizes.
Metrc Integration & Custom State/Province Reporting

Unlimited Rooms & Personalized Organization
Custom User Permissions
Custom Reporting Tools & Dashboard
At-a-Glance & In-Depth Reporting
Calendar & Tasking System
Individual & Batch Plant Management
Custom Feeds & Treatments
Built-In Plant Tags & Package Tags
Plant Lineage Tracking
Automatic Harvest Yield Calculations
Individual & Batch Plant Cloning
Last Action Indicators
Order Invoicing & Manifesting
Real Time Reporting
QA Integrations
Order Fulfillment
Customer Relationship Management
Multi-Facility Support
Trim & Waste Tracking
Cannabis Compliance & Tracking
Nugistics' cannabis compliance management solution empowers you to navigate the complex regulatory environment with ease. Our easy-to-use tools and reports will help proactively ensure business and license compliance. We eliminate the need for labor intensive Excel sheets and spreadsheets, allowing you to focus on your business.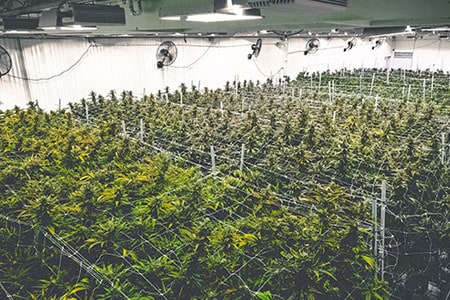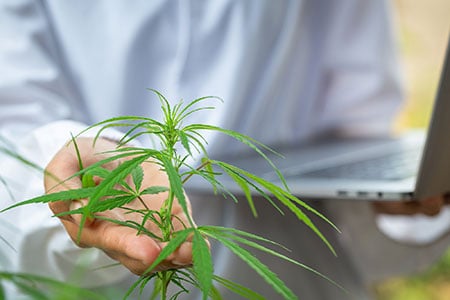 Ease of Use & Simplified Interface
Our software was developed to be as easy-to-use as possible. Our simple and fast interface allows users to quickly navigate and access tools that help increase profitability and efficiency while providing a simple, user friendly, and seamless platform that adapts to any business needs.
Get a Better Picture of Your Data
Our Reporting and Analytics modules enable you to track all the metrics your state regulators require, including the number of ounces received and sold, different types of strains, and environmental conditions.