Yes, your research data is accurate: cannabusiness thrives in a booming industry, and there is massive potential to make lots of money as an entrepreneur in this sector. But your interest must go beyond the initial research as you get into the nitty-gritty of establishing a sustainable and profitable cannabusiness.
The term cannabusiness is a combination of cannabis and business, which refers to cannabis or marijuana enterprise. Although marijuana is the focal point, you should know several business models and ancillary enterprises exist in the cannabusiness industry.
So, in this article, we will demystify starting a cannabusiness from a simplified yet comprehensive aspect. Although it is an accessible industry, you would make some avoidable mistakes if you don't know the peculiar details about the entry point. You will be ready to start your cannabusiness after reading this article, and where is the best place to begin? Ideas!
It All Starts With An Idea
Figuring out your business idea is always the first step towards setting up a business, and this is true for the cannabusiness because you have this vast industry before you. You've got first to identify the sector you want to explore.
Most people start by thinking about dispensaries, but there are several other aspects of the sector, and while it is possible to harness them all, you've got to start with one idea. We will go through some of the diverse industries within cannabusiness together, which will help you make an easy pick.
There is the real estate section, which is a high-investment venture with high returns. The real estate aspect of cannabusiness entails cultivation, manufacturing, extraction, warehousing, and retail.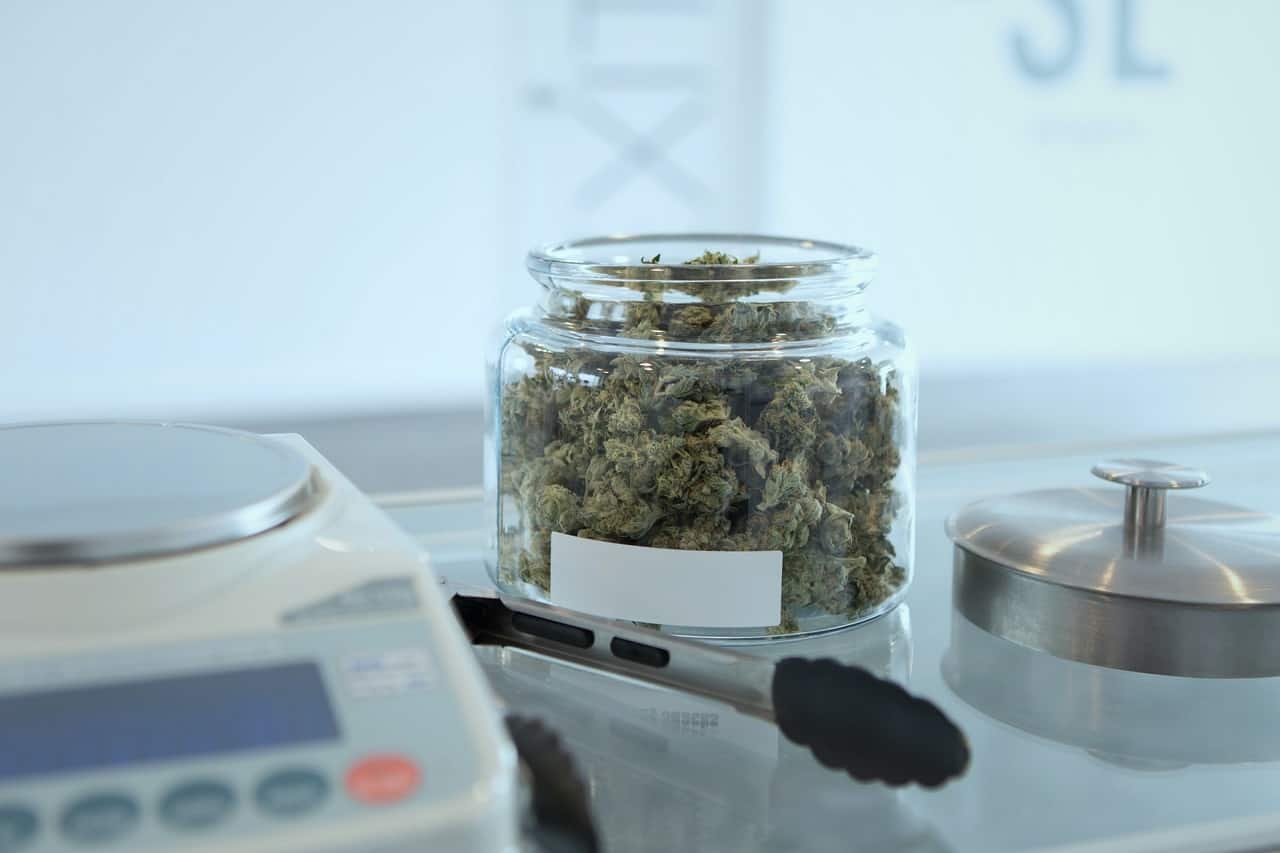 The CBD/hemp cultivation is another aspect of the cannabusiness sector covering CBD products production, which has been considered a valuable addition to the health industry for its healing properties. This cannabusiness idea births CBD oils, balms, sodas, and other products.
The tourism option for cannabusiness is a rapidly expanding industry: this requires growing cannabis and opening your doors to tourists interested in the cannabis production process. This model also means you must first set up a fully operational dispensary that will continue producing customer goods with or without tourists.
These are only a few opportunities in the cannabusiness sector, but you must dedicate time to this initial step because they are connected to other aspects of the business. Now let's talk about the customer part of the business, which will drive revenue generation.
Who Are Your Customers?
A customer is the business's soul as without his/her purchases, your cannabusiness venture will be a colossal failure. Understand what the customer needs and how your business can cater to such needs: to do this, you must know your customer demographic. Are your potential customers of both genders? Are they students, or are you dealing with a broader category? What's their income bracket? How often will they need your product? Will your product be a continuous purchase for them or an option?
You should also become conversant with the marijuana industry from the customer's perspective: are their needs met? Is there a gap in customer satisfaction? What are your competitors offering that you think you can improve on?
The data you collect through the answers you get to the questions above will help you tailor your cannabusiness idea to offer your customers maximum satisfaction. Always that in business, happy customers mean increased profit generation, but how can you make your customers happy when you don't even know what they need?
Do you understand the importance of this step? Regardless of your preferred business location or the quality of your product, if it doesn't suit your customers' tastes or needs, you would struggle. Your final product shouldn't only impress you, your team, or employees; it should also impress the customers as such, he/she should be at the center of your operations.
Follow the Rules!
By "Rules" here, we are referring to the legality of your cannabusiness: you've got your marketable idea and the people who will bring in the revenue, but what about business structure? You've got to play by the industry rules to excel in it, and every state has different laws on how to set a cannabusiness.
First, you will require your cannabusiness dispensary license to operate legally in a state while arming yourself with knowledge on Federal and State cannabusiness laws. At this stage, you might want to hire a lawyer or a legal practitioner who specializes in cannabusiness laws.
Business insurance is crucial at this stage as well, and while some insurers are hesitant to work with cannabusiness owners, it wouldn't hurt to try. While setting up your business, please take some time to research cannabusiness tax: don't wait until you start earning from the company before figuring this out. Ask the experts and reach out to bodies such as the Internal Revenue Service, Franchise Tax Board, or the Employment Development Department. The keyword for succeeding with Cannabusiness is PREPARATION: a cannabusiness owner prepared will always be one step ahead of his competition.
Business registration is required for compliance and effective structuring of the enterprise. Corporations are to file a statement of information with the secretary of state with annual or biannual renewal. If you will employ employees from the start, ensure that you sort out their payment structures, job responsibilities, and other details of the contract.
There are cannabusiness regulatory agencies in your locality and at the state and federal levels: it is your responsibility to seek out these agencies and ensure that all paper works are duly filled and signed.
No Business Without Capital
Every start-up requires investment seed, which is the initial capital. Due to the peculiar nature of the cannabusiness industry, it might not be easy getting such seed funds from the bank. If you have personal funds to start with, that will be great, and if you don't, there is the possibility of reaching out to investors who believe in the industry's exponential growth.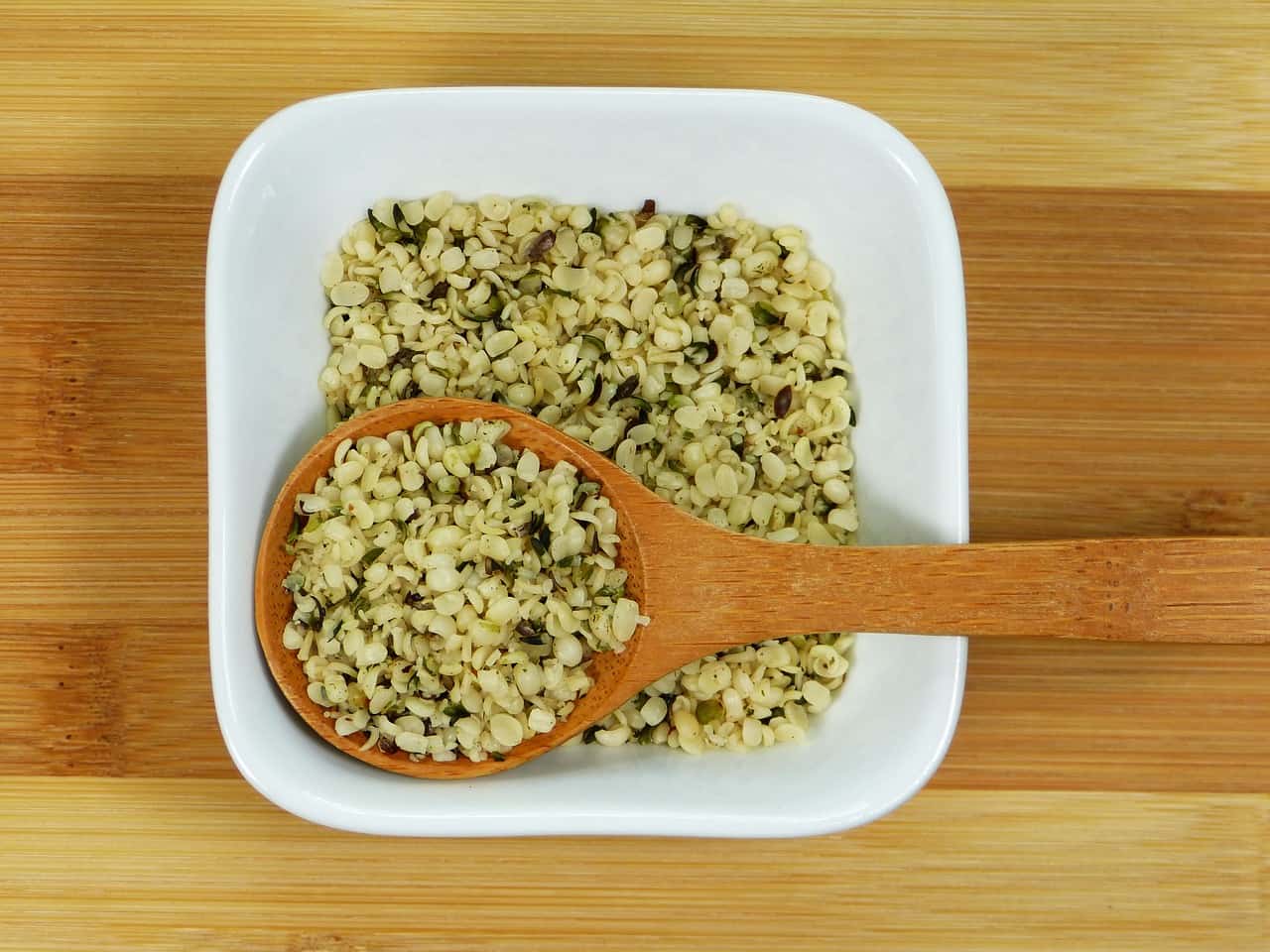 Some investors (especially those who continuously invest in cannabusiness) bring expertise to the table, which will be useful for a start-up like yours. Whichever way you decide to raise funds, remember to work with a budget as this will help you with segmentation, planning, and effective management of funds.
While setting up the business, all funds should be recorded and tracked for future references. If you consider expanding your business, you will need these initial capital figures to replicate your financial strategy. You've got an idea, a plan, cannabis license, and capital; now you need people!
Employees
People make up a business: both the clients and employees, as such, the process that births both categories of people must be intentionally handled. To succeed with cannabusiness you need the best people who will become as passionate about the business as you.
But staffing has always been a challenge in the cannabusiness sector because of the lack of qualified individuals who are skilled in handling cannabis. This realization is one reason you must become intentional about the kind of people you eventually hire because even though some will learn on the job, you will need some capable hands.
The cannabusiness sector is still not entirely regulated in some places; as such, you wouldn't want to lose money because of incompetent staff that are unable to handle daily business operations. The essential staffing positions you will require includes:
Store/business
Manager
Accountants
Marketers
Lab staff
Delivery staff
Sanitary staff
Dispensary
Handlers
Please ensure that you know your state cannabusiness laws regarding employment before going ahead with the employment phase, as this will help you get it right.
Business Operations
It would help if you considered business operations from the start as this process entails how you intend to run the business daily. Although no two business days are the same, it will help if you had an idea of what is expected of you to move the business forward every day.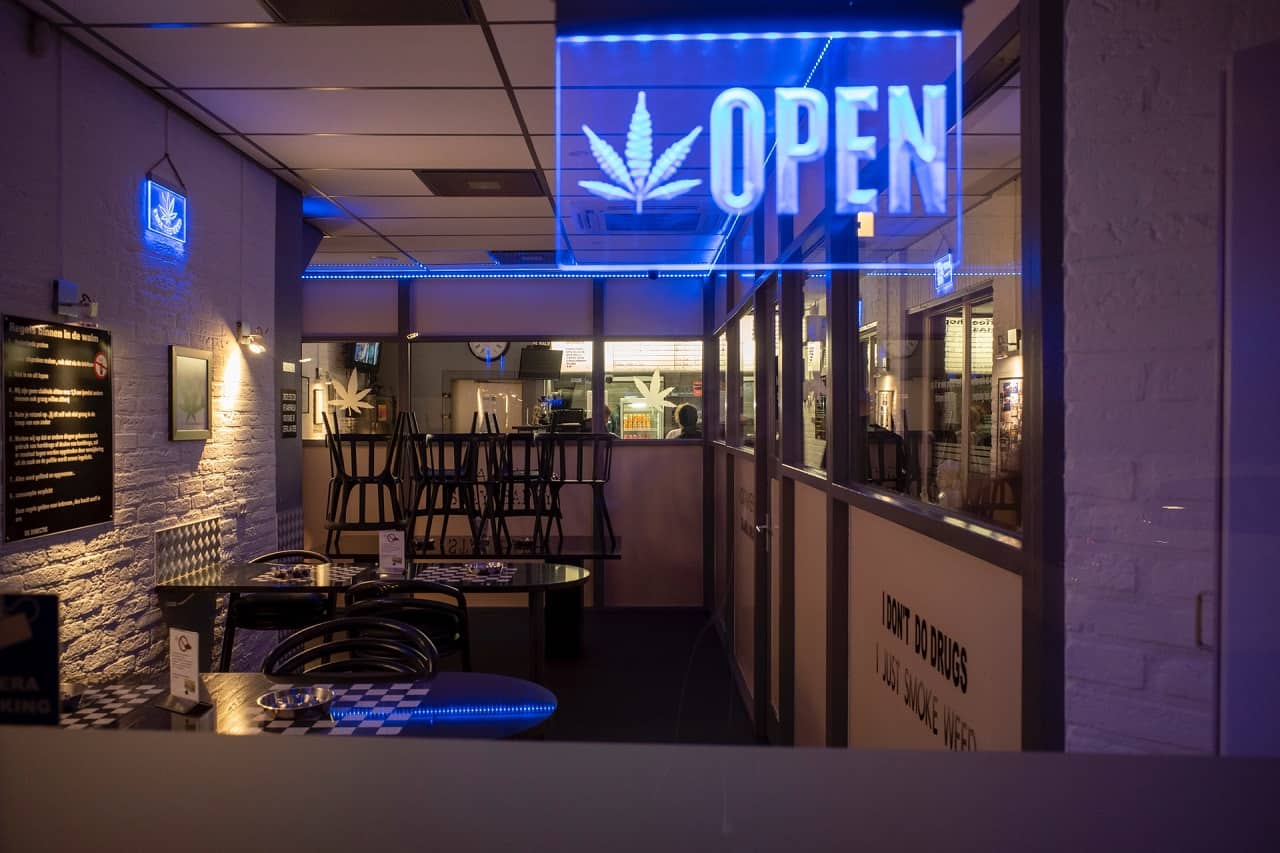 Marketing is at the core of business operations because it is the bridge that connects your ideas and products with the broader world. Setting a website is crucial at this stage for ease of communication with your potential clients and providing a platform to showcase what you offer.
Post educational and enlightening content on social media as this will position your brand as an informative platform for all things cannabis. Some people want to learn more about cannabis before purchasing it, and if they continuously get information from you, they will be propelled to buy from you.
Additionally, it will help if you learned all about the cannabis content policy on social media platforms before posting: this move will protect your online pages. Your marketing processes on these platforms should include listing your prices, uploading images and videos of your product, and inviting followers to reach out. You must also post content regularly to stay visible to the audience.
While the conventional and most popular social media platforms still have strict rules regarding cannabis, there are some exceptions. Some online platforms allow cannabusiness owners to advertise (for a fee, of course) so you can see out these platforms and maximize them.
Marketing can also be done through blogs that are a part of your website: on the Nugistics website, https://nugistics.io/ you will find all our social media handles and blogs. These sections were intentionally included as marketing strategies for the brand.
Business operations also involved the other things you are expected to do in a day that takes the business from one level of success to another: things like having a fantastic product and restocking after it sells out.
Register Business Trademarks
Although some cannabusiness owners do not take trademarks seriously at the start-up level, it is still a vital business step to protect your interests in the future. Register your trademark right after your product is legally in use, and you've gotten all licenses in place.
A trademark is crucial for numerous reasons for which the avoidance of business infringement tops the list: you don't want someone else reaping off your ideas, name, or brand now do you? The trademark process takes a while before completion, but it is worth the wait, especially if you intend to maintain the cannabusiness for a longer time.
Additional Tips for Becoming a Successful Cannabis Entrepreneur
Now you know how to set up a cannabusiness, which is excellent news because it means you can take the plunge!! But by way of concluding this process, I will share some final tips that will help you become a successful cannabis entrepreneur.
Stay committed and consistent
When you take the first step into cannabusiness, you will realize that it isn't a tranquil business area, but it is a viable one that requires commitment and consistency. You have a higher chance of succeeding with your cannabusiness dream if you don't give up.
Work towards becoming the best in the industry
You may be starting in the industry now as a "Newbie," but that doesn't mean you shouldn't aspire to become the best. When you hold such thoughts and dreams in your heart, they will become the propelling and motivating force that encourages you to give your best to the business.
Pay attention to every detail
To succeed with cannabusiness, you must pay attention to every detail, from the initial idea to the paperwork, marketing processes, customers, employees, etc. Do not assume that everything is working smoothly with your business, as this will make you complacent. Start-ups sometimes fail and fall apart during the first five years because of a lack of attention, which could have helped prevent specific issues that led to its collapse.
Work with a team or a partner
Lastly, if you want to move faster and achieve more with your cannabusiness, it is advised that you work closely with your team (employees) or a business partner or both. This business idea is profitable, but winning while at it can be a lonely space for anyone; as such, if you have the right people around you, it will help you remain focused.
Cannabusiness is a fantastic business enterprise because of the potential it holds for financial returns, and you are about to venture into this tremendous world armed with the right information and skillsets. Always remember these three things: work hard, follow the rule, and have fun!
Best of luck.